Paige Spiranac: World's Hottest Golfer, Bio, Net Worth, and Husband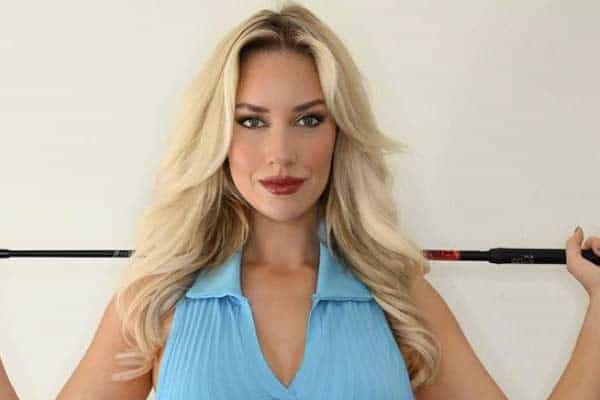 Paige Spiranac: Became World's Hottest Golfer After Growing Up Bullied by Meangirls
Today, Paige Spiranac is widely recognized as the "World's Hottest Golfer." She boasts over 3.2 million followers on Instagram (that's more than Tiger Woods!) and over 260,000 subscribers on YouTube.
She has also appeared in Sports Illustrated's iconic swimsuit issue and has been featured in Golf Digest.
Yet, despite all of the success she has enjoyed as an adult, can you believe the beautiful Ms. Spiranac grew up bullied by her peers?
Seeing her images today, I know it's hard to believe. But, it's true.
Fast Facts About Paige Spiranac
Full Name: Paige Renee Spiranac
Birthdate: March 26, 1993
Birthplace: Wheat Ridge, Colorado
Hometown: Monument, Colorado/Scottsdale, Arizona
College: University of Arizona/San Diego State University
Professional Sports: Former Catus Tour Pro
Current Job: Social Media Influencer/Golf Digest Columnist
Paige Spiranac's Measurements
Height: 5'6″ (68cm)
Weight: 121 lbs. (55kg)
Bra Size: 34DD
Measurements: 36-25-35
Paige Spiranac Net Worth
Paige Spiranac is worth approximately $3 million. Not only does she have brand deals with Parsons Xtreme Golf, 18 Birdies, Mizzen + Main, and Phillip Stein Watches, but also she earns an estimated $14,000 per post across her various social media accounts.
Paige Spiranac Biography
Early Life
Paige Spiranac was born to Croatian-descent parents Dan and Annette Spiranac. Her father was a member of the University of Pittsburgh's 1976 national champion football team (playing with future NFL superstar Tony Dorsett), while her mother was a professional ballet dancer. She also has an older sister named Lexie, who earned a track scholarship to Stanford University.
Spiranac was born in Wheat Ridge, Colorado, but grew up in nearby Monument, Colorado. She was such a talented child gymnast that she jumped from level six to Elites, a stunning achievement in the gymnastics world.
Her quick rise earned Spiranac an invitation to the famed Karoli Ranch, but she struggled to fit in with her peers.
A scalp condition caused her to lose her hair and adopt an odd bowl cut, causing the other gymnasts to tease and harass her. A kneecap injury soon followed, which ended her dreams of becoming an Olympic gymnast.
Childhood Bullying
Spiranac's haircut, which she adopted to minimize her hair loss, frequently made people mistake her for a boy. She also had severe asthma that caused her parents to forbid her from visiting houses where people had pets.
She refused to go to sleepovers with her friends because her parents would often check in on her to ensure she wasn't having an asthma attack. Spiranac told Golf.com, "I was this weird kid with a bunch of problems, and they all shunned me."
"I would sit down at a table, and every other kid would stand up and move. At recess, one of their favorite games was to throw rocks at me. It was like in a movie, except that was my life."
After finishing sixth grade, Paige's parents decided to homeschool her.
However, Spiranac's life wasn't smooth sailing after getting away from her school bullies. She threw herself into gymnastics, sometimes training up to seven hours a day.
The stress caused by such hard training contributed to her knee injury. Two broken kneecaps forced Paige to quit gymnastics.
 

View this post on Instagram

 
Switch to Golf
Spiranac later told Golf.com, "Being an athlete was so important to my self-identity that even at that age, I knew I needed to find another sport quickly."
Paige's aunt, a professional tennis player, suggested her niece take up the game. However, Spiranac wasn't thrilled with the idea. Instead, Paige's father wanted her to try golf.
She found that the game was a great fit. Paige quickly committed to becoming a professional golf player.
Paige Spiranac Golf Career
Junior Golf
Spiranac played junior golf in her home state of Colorado, earning a top-20 ranking. She ranked no. 5 among college recruits in 2011, and she won an athletic scholarship to the University of Arizona.
College Golf
Paige only played in three tournaments as a college freshman in the 2011-12 season. Her best score was 73, and she decided to transfer to San Diego State.
Spiranac thrived in California. During the 2012-13 season, she earned a First-Team All-Mountain West nod. Though she slid to Second-Team All-Mountain West in her junior year, Paige helped her team win their first Mountain West Conference Championship in school history during her senior year.
In July of 2015, Spiranac also won the Colorado Women's Match Play Championship. She defeated Brittany Fan in the title match.
Professional Golf
Paige got her first taste of professional golf when the Dubai Ladies Masters (Ladies European Tour) invited her to be a guest starter in 2015. Though Spiranac had yet to play professional golf, her social media presence had turned her into a well-known figure in the golf world.
In 2016, Paige Spiranac joined the developmental Cactus Tour with hopes of eventually earning an LPGA (Ladies Professional Golf Association) card. In her third tournament, she won the title at Scottsdale's Orange Tree Country Club. It was her first (and only) professional win.
Spiranac won a total of $8,010 in her only season on the Cactus Tour.
Paige competed in the LPGA Qualifying Tournament in the fall of 2016, but she failed to earn her card.
Paige Spiranac Social Media Stardom
The Smoke Show
Calling herself the "OG Insta golf girl," Spiranac's rise to social media stardom began when she posted videos of her pulling off trick shots on Instagram.
Web site TotalFratMove.com proclaimed, "The Whole World is About to Fall in Love With Paige Renee, the Smoke Show Glfer from SDSU."
They were right.
She quickly gained thousands of followers, got an endorsement deal with Callaway Golf, and an invite to play in the Dubai Ladies Masters. Though Paige was mocked for her social media starlet status and low finish (101 out of 107) in the tournament, her social media presence continued to grow.
Fun and Playful Photos
Though she is a talented golfer, she doesn't take herself too seriously on her many social media channels. Instead, she emphasizes the fun side of golf. She uses playful and flirty poses that help her relate to her followers. And, yes, she draws attention because she's sexy.
Unfortunately, Spiranac's fun-loving ways have led to criticism that she is sexualizing golf.
Paige has posted over 145 instructional videos about golf techniques, fitness, and performing trick shots. She has over 3.2 million followers on Instagram, nearly 500,000 on Twitter, and 260,000 subscribers on YouTube.
She has a TikTok account, multiple branding deals, and sells her merchandise online. Anyone who earns $14,000 a post is a bonafide social media star.
 

View this post on Instagram

 
Low Neckline Controversy
In 2017, the LPGA banned "plunging" necklines, leggings, and short skirts. To many of her followers on social media, the dress code change seemed aimed at Spiranac.
Spiranac blasted the LPGA's new policy in a scathing article published by Fortune. Paige pointed out that LPGA players had become increasingly athletic, so it followed that they would want more functional clothing than knee-length skirts and thick polo shirts.
She also pointed out the LPGA failed to define the term "plunging neckline." She accused the LPGA of maintaining outdated stereotypes by connecting a woman's morals to her clothes.
Paige concluded her Fortune article with, "In the age of millennials, women's rights, and female empowerment, I hope my voice helps to encourage the next generation of great female athletes and golfers to possibly stop social injustices and prejudices from creeping into the game that I fell in love with at such a young age."
Paige Spiranac Trolling Critics With Towels
Her infamous towels are probably the most popular merchandise she sells through her social media channels.
Paige is clearly taunting critics who attacked her for sexualizing golf by printing sexy poses on the towels she sells online.
After being told that a sexy, cleavage-baring photo of her wearing a green jacket prevented people from taking women's golf seriously, Spiranac printed the image on towels that became an instant internet hit.
She has also sold sexy Christmas towels, Ryder Cup towels, and towels named for the famous Amen Corner at Augusta National.
Paige Spiranac Workout Videos
Another hot commodity on Paige Spiranac's channels is her workout videos. She posted a series of exercises on Golfdigest.com designed to address every facet of golf fitness. Spiranac's workouts emphasize routines requiring minimal equipment.
Paige Spiranac's Husband
Sadly for her many social media admirers, Paige Sprianac is married to Steven Tinoco, a personal trainer and former minor-league baseball player. The two got engaged in 2016 and married in 2018.
Gina Colangelo: The Woman who Stole Matt Hancock's Heart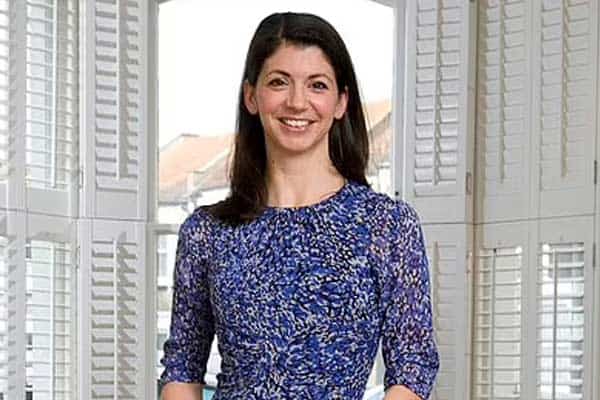 Who is Gina Colangelo?
Gina Colangelo, also known as Gina Tress, is a media personality, businesswoman, and non-executive director at the health and social care department in the United Kingdom and the marketing and communication director of her husband's company Oliver Bonas.
She came to the limelight after her extramarital affair with her coworker and her friend of over 25years, Matt Hancock, the health secretary. This scandal led Matt Hancock to resign in June 2021.
They both received a lot of criticism and backlash for breaking their wedding vows and betraying their spouses.
Gina Colangelo biography
Gina Colangelo was born in 1978 in Hitchin, Hertfordshire, London, and will be turning 44 years this year. She lives a private life and has kept her life a secret.
She studied at Oxford University from 1995 to1998, and she holds a degree in Philosophy, Politics, and Economics.
She also has a master's degree from Oriel College. She got married to Glinn Gib, a London property lawyer, in 2004, but they later divorced.
Gina Colangelo Family
Gina Colangelos' mother, Heather, was a florist, while her father, Rino Casmira Coladangelo, is an entrepreneur and the CEO of the pharmaceutical consultancy Refine. Gina Colangelo shares a close relationship with her father; he defended her during the scandal.
The multimillionaire businessman was once the CEO of Medix UK plc, and he also worked in the National health service. He is a significant contributor in shaping the career of Colangelo, who has had over 20 years of experience in healthcare communication.
Gina Colangelo brother
Gina Colangelo has a younger brother, Roberto Coladangelo, the executive director at Partnering Health Ltd. The company specializes in providing urgent and primary care services to NHS patients.
PHL company has won a string of NHS contracts during the pandemic. People claimed that the health department favored the company since Roberto's sister Gina Colangelo works in the health department.
However, PHL refuted these claims since the government found no wrongdoings in awarding the government contract.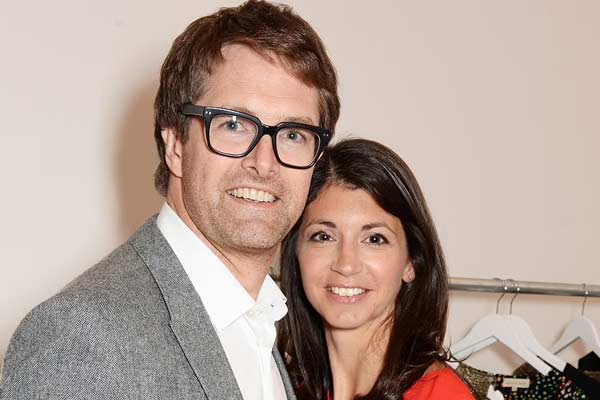 Gina Colangelo husband
Gina Colangelo is the wife of Oliver Tress, a British entrepreneur and the CEO of Oliver Bonas. After completing his education at the University of Durham, Oliver Tress founded the multimillion business at 25.
Oliver Bonus is a company that deals with fashion, furniture, jewelry, homeware, among others. The company management is by Tress and his wife and has over 80 stores around the UK.
Oliver Tress was born in 1967 in Henley-on-Thames, Oxfordshire, United Kingdom. His mum was a housewife, and his dad was a banker. He spent his entire childhood moving from country to country with his parents.
Oliver Tress and Colangelo got married in 2009 and have three children, Talia, Laila, and Bruno Tress. They live in a five-bedroom Edwardian house in Wandsworth, South West London.
Gina Colangelo career
Gina Colangelo began her career in 1999, at Munro and Forster, as a senior account manager.
In 2002, she worked in Luther Pendragon, a public relations and communication firm, and in 2005, she was promoted to a partner. She later became a shareholder and the company's director from 2005 to 2017.
She served as a trustee of Willows Foundation and served as a governor of Beyond Autism in 2009.
She received a parliamentary pass, in June 2019, as a member of Hancock's staff. Matt Hancock appointed her as a non-executive director at the Department of Health and Social Care in 2020.
She is currently a taxpayer-funded adviser, the marketing and communication director of Oliver Bonus, and a shareholder at Luther Pendragon.
Gina Colangelo's Net worth
Gina Colangelo's net worth is approximately $2 million to USD 4 million as of 2022.
Gina Colangelo leaves the house
Gina Colangelo trended because of her extramarital affair with Matt Hancock recently. CCTV footage caught the two kissing in the health and social care department. Matt Hancock separated from his wife and is currently staying with Colangelo.
During an interview, Matt Hancock publicly declared his love for Colangelo and apologized for breaching Covid 19 rules at work.
Gina Colangelo and Matt Hancock first met each other at Oxford University. They have over 20 years' friendship and worked together at the radio station, Oxygen 107.9 FM.
Gina Colangelo left her Wandsworth house with her bags after the scandal, and she was escorted to her car by her husband. As for now, it is not clear if Colangelo and her husband have separated.
Other interesting facts about Gina Colangelo
She is half Italian.
She is 5'6 feet tall and weighs around 56kgs.
She is the niece of former Arsenal goalkeeper Bob Wilson.
She has brown eyes, and her hair color is dark brown.
Kyler Murray: Bio, Net Worth, Career, and Special Romantic Relationship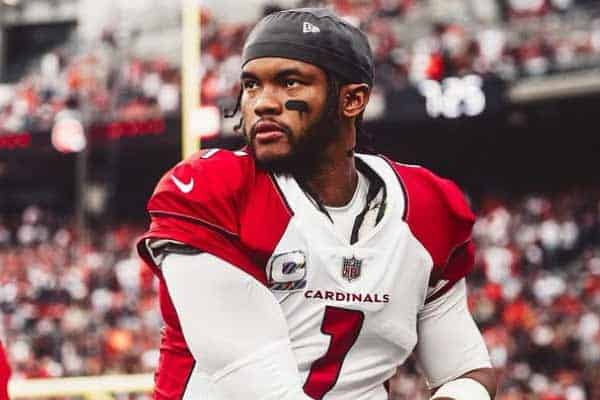 Kyler Cole Murray – Consummate Athlete
Kyler Cole Murray's name is synonymous with excellence and excitement on the football field.
The consummate quarterback, Murray has a string of accomplishments to his name, including a Heisman trophy and numerous records.
Kyler Murray's Net Worth is Considerable
Murray's professional career has proven lucrative. He signed a $35 million contract with the Cardinals in May 2019. It included a $23 million signing bonus. His net worth is estimated to be approximately $20 million.
Murray Beginnings Were Not So Humble
Murray was not the first-star athlete in his family. His father, Kevin Murray, was also an accomplished athlete who was a quarterback and baseball player who played for North Dallas High School.
The elder Murray was an 11th round choice by the Milwaukee Brewers in the 1982 Major League Baseball (MLB) Draft. He played in the rookie league for one year. He switched to football, returned to college, and played for Texas A & M.
He had a brief professional football career with the Calgary Stampeders (Canadian Football League) and the San Francisco 49ers. A chronic ankle injury ended his career.
On a Personal Note, Murray is a Mixture of Black and South Korean Heritage
Murray was born on August 7, 1977, in Bedford, Texas. Contrary to popular opinion, Kyler Murray is not of solely black heritage. His maternal grandmother is South Korean. His mother is the former Misun (Missy) Henderson.
It's All About Love, and Murray Has a Special Romantic Relationship
For years, Murray's romantic life was a mystery. His love interest is Morgan LeMasters. They have been involved for some years. They work hard to keep the relationship private.
Little is known about LeMasters. She's in her early twenties. She was a dancer at Allen High School and a champion cheerleader.
She was a member of the Panthers at Cheers Athletics Plano. The team won the National Cheerleading Championship in 2017.
 

View this post on Instagram

 
Murray Had Many High School and College Highlights in His Early Career
After breaking numerous records at Allen High School in Allen, Texas, including a flawless 42-0 record, he was named Gatorade Football Player of the Year in 2014, his senior year. Kyler Murray continued to smash records, in football and baseball, with the Texas A & M Aggies.
Eventually, Murray transferred to the University of Oklahoma. He continued to excel and won the Heisman trophy in 2018, his junior year.
Not content to shine on the football field, he was a talented baseball player, as well, playing for Texas A & M and Oklahoma. He played at second base and as a shortstop. He was a double threat as a quarterback because he could also run with the ball.
He was identified as a five-star recruit by 247Sports, Scout.com, and ESPN. On February 4, 2015, he formally signed with Texas A & M.
At Texas A & M, he initially lost his bid for starting quarterback against Kyle Allen. After two consecutive losses, he was named the starting quarterback. He was one of only two quarterbacks in the Southeastern Conference to pass and rush for more than 100 yards in his initial career start, including a rushing and a passing touchdown.
After several setbacks, Allen secured the starting quarterback position, and Murray sat out for the remainder of the season.
He decided to transfer to the University of Oklahoma. He missed the 2016 season because of NCAA transfer rules.
During the 2017 season, he was the starting quarterback for Oklahoma. He had 40 passing touchdowns (4,000 yards) and 12 rushing touchdowns (1,000 yards) in the regular 2018 season. Oklahoma won the Big 12 Championship but lost against Alabama in the 2018 Orange Bowl.
Murray played in left field for the Oklahoma Sooners in 2017. The following year he played in center field.
Although he signed a contract with the Oakland Athletics, he never played for them, opting, instead, to pursue a career in football.
A Stellar Professional Career Begins With the NFL Arizona Cardinals
He was chosen ninth by the MLB Oakland Athletics in 2018. He was drafted in the first round in baseball and football and was chosen to appear in the Under Armour All-America Football Game and Under Armour All-America Baseball Game. He was the first player to be so honored.
Kylar Murray's professional football career has been spent with the NFL Arizona Cardinals. He was their first overall draft choice in 2019.
Despite the fact he was only 5'10 1/8" and 207 pounds, he was still considered a significant prospect as a quarterback.
Following a rigorous exercise program, under the guidance of Stephen Baca, his longtime trainer, Murray has added some weight but has been careful to maintain his speed.
He also concentrates on maintaining his flexibility to avoid injury. Buddy Morris, the strength and conditioning coach for the Cardinals, helps design the exercise program followed by Murray.
Murray's 2019 Rookie Season Set Numerous Records
Murray completed his first season with 4 rushing touchdowns with 93 carries. He was selected as a ProBowl Alternate. He also had 20 passing touchdowns for a total of 3,722 yards passing.
On February 1, he was awarded the AP NFL Offensive Rookie of the Year Award for his many achievements during the season.
Some of the more notable included:
308 passing yards against the Detroit Lions with 2 touchdowns
349 passing yards against the Baltimore Ravens
241 passing yards against the Seattle Seahawks with 27 rushing yards and his first rushing touchdown with the NFL
253 passing yards and 93 rushing yards against the Cincinnati Bengals, including a touchdown
340 passing yards and 11 rushes for 32 yards against the Atlanta Falcons with 3 touchdowns, and he was declared the NFC Offensive Player of the Week
324 passing yards and 3 touchdowns against the Tampa Bay Buccaneers
150 passing yards, 2 touchdowns, and 67 rushing yards against the San Francisco 49ers
118 passing yards, 40 rushing yards, and a touchdown against the Seattle Seahawks; and
325 yards and 2 touchdowns against the Los Angeles Rams despite a hamstring injury
 

View this post on Instagram

 
The 2020 Season Was Another Smashing Success
Although the 2020 Pro Bowl was canceled because of the Covid-19 pandemic, the Madden 21 video game was used to hold an online exhibition game. Murray was one of four players who represented the NFC.
He won the match and was named the Madden NFL 21 Pro Bowl MVP. Altogether, he finished the season with 3,971 passing yards for a total of 26 passing touchdowns and 819 rushing yards for a total of 11 rushing touchdowns.
Some of the stats for the season included:
230 passing yards and a passing touchdown as well as 91 rushing yards and a rushing touchdown against the San Francisco 49ers
286 yards and a passing touchdown in addition to 8 carries for 67 rushing yards and 2 rushing touchdowns against the Washington Football Team
380 passing yards and 31 rushing yards with 2 total touchdowns against the New York Jets, and he was named the NFC Offensive Player of the Week
360 passing yards with 3 touchdowns 67 rushing yards and a rushing touchdown against the Seattle Seahawks and was named the NFC Offensive Player of the Week again
283 passing yards, including 3 passing touchdowns 106 rushing yards, and 1 rushing touchdown against the Miami Dolphins
245 passing yards for 1 passing touchdown and 61 rushing yards for 2 rushing touchdowns against the Buffalo Bills
406 yards for 3 touchdowns and 29 yards and 1 rushing touchdown against the Philadelphia Eagles earned him the NFC Offensive Player of the Week for the third time during the season
 

View this post on Instagram

 
The 2021 Season Continued Murray's Tradition of Excellence
Murray set numerous franchise records as a rookie quarterback and was chosen as the NFL Offensive Rookie of the Year. Under his leadership, Arizona made the playoffs in 2021. He was selected for the Pro Bowl two years in a row.
Murray suffered an ankle injury. He made it a point to delay returning to the game until the injury had properly healed. He did not want to risk causing long-term damage.
His total passing yards for the season was 3,787 for 24 passing touchdowns and 423 rushing yards for 5 rushing touchdowns, including:
400 passing yards and 31 rushing yards for a total of 4 touchdowns against the Minnesota Vikings, earning the NFC Offensive Player of the Week;
After missing 3 weeks due to an ankle injury, he had 123 passing yards and 59 rushing yards resulting in 4 touchdowns against the Chicago Bears; and
In the Wild Card Round against the Los Angeles Rams, he threw for 137 yards without scoring a touchdown.
Kyler Murray accomplished a great deal as a starting quarterback during his rookie year. He had the highest passer rating and completion percentage. He had the most:
Games started
Pass completions
Pass attempts
Passing yards
Passing touchdowns
Rushing touchdowns
Yards per game
Rushing yards per game
Rushing yards
Wins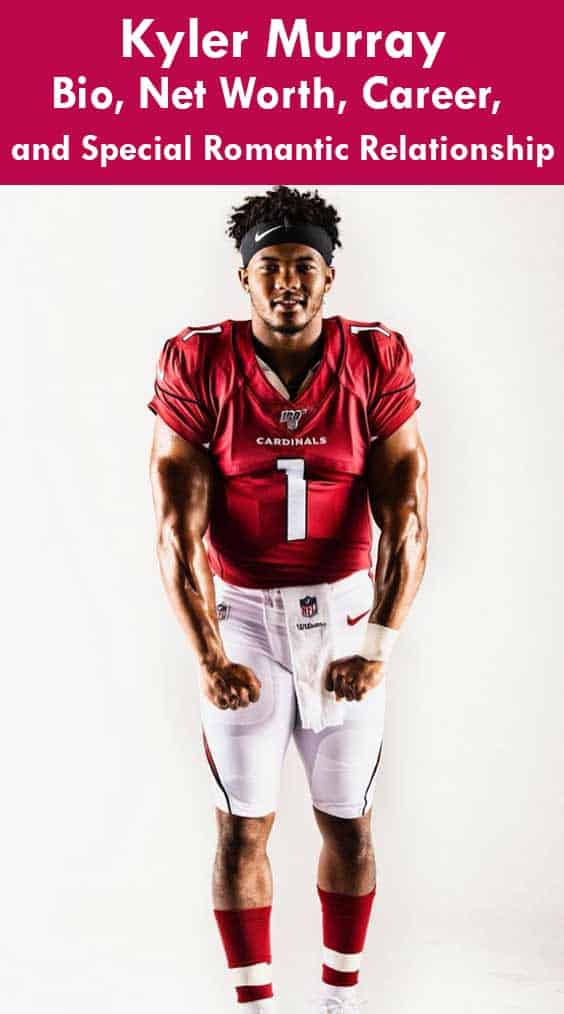 Joe Burrow: Bio, Net Worth, Girlfriend, Contract, Injury, and Endorsements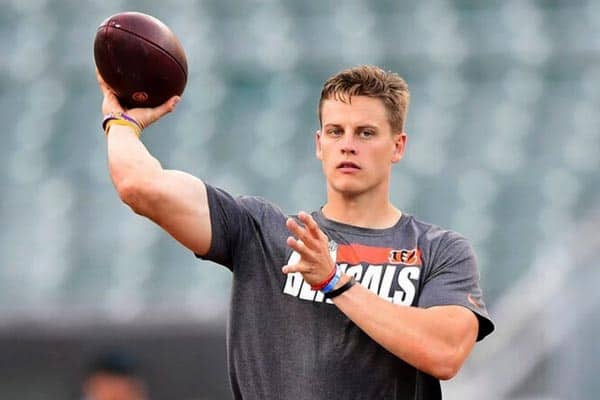 The NFL is a competitive game that has a huge global following. The game allows many players to express themselves on the field and build a reputation for themselves.
As with any other game with a global following, fans are always curious to know more about their favorite players.
One of the current stars of the NFL is Joe Burrow. Are you curious to find out his net worth and know more about his career, family, and girlfriend? Read on to discover more about this young NFL sensation in this article.
Joe Burrow Biography
Popular American NFL quarterback Joe Burrow is currently signed to Cincinnati Bengals and is a famous American figure.
In 2015, he joined the Buckeyes for three years and was given the number 2 shirt, marking the beginning of his career.
While 2019 was the last season he played for LSU, it was also a landmark season for him. He had over 60 touchdowns and passed over 5,600 yards. Sixty touchdowns are the highest in the NCAA FBS history for a given season.
 

View this post on Instagram

 
What is Joe Burrow's Current Net Worth?
Currently, Joe Burrow's net worth stands at 1 million dollars as of 2022. In a report from LSU, the club reported that it had made around 86 million dollars. Considering the fact that there are 114 players on the team and Burrow has an elite status as a quarterback, he makes over ten times more than an ordinary player in the league.
Joe Burrow also makes a lot of money through the brand advertisement that he does on his jerseys. Brand advertisements and image promotions boost his market value which is likely to grow multiple times.
Joe Burrow's Contract
Quarterback Joe Burrow signed a four-year contract with the Cincinnati Bengals. Contract and salary checker Spotrac reported that Burrow's current deal with the club will see him make around 36.1 million dollars when the 2023 NFL season comes to a close.
He was also given an additional 23.8 million dollars as a signup bonus. Averagely, his annual salary is around 9 million dollars.
How Old Is Joe Burrow?
Joe Burrow was born on December 10, 1996, and is currently 25 years old. Because of his birth date, his Zodiac sign is Sagittarius. His full name is Joseph Lee Burrow, but he also goes by the nickname Burreaux.
Where is Joe Burrow From?
Joe Burrow's place of birth is Ames, Iowa, United States. He was raised in Athens County, Ohio, and that is where he developed his love for sports.
Athens can be accessed from Cincinnati in a drive that will typically last less than three hours. Joe Burrow's nationality is American, and his ethnicity is white.
 

View this post on Instagram

 
Joe Burrow's Spouse or Girlfriend
As of 2022, Joe Burrow has a girlfriend but is neither married nor engaged. He has been in a romantic relationship for quite some time with his girlfriend, Olivia Holzmacher.
The pair began seeing each other back in 2017. Olivia Holzmacher is an Ohio State University graduate. She has a degree in social sciences and data analytics from the institution.
She is a very supportive girlfriend and has been seen in many games cheering her boyfriend as he takes on other players in the game.
Oliver Holzmacher was born on April 27, 1997, and is 24 years old. Even though Joe rarely posts photographs of his fiancée on his social media profiles, he regularly appears on her social media timelines.
What Are Joe Burrow's Body Measurements?
If you are wondering how tall Joe Burrow is, he has a height of 1.93 m or 6 ft 4 in. His recent weighing had him at 98 kg or 216 lb. His hair is white, and his eye color is blue. Other body measurements like his shoe size and chest size are not yet available, but we will update them as soon as we come across them.
His body type can be described as an athletic one. Joe regularly works out at the gym to maintain his fitness, considering he is a sportsman.
Joe Burrow's House
While we do not have his home or mansion details, we will update it as soon as we get the information.
However, Joe Burrow lives in Cincinnati because the franchise team plays for Cincinnati Bengals, which is based in the area.
Joe Burrow's Injury
Joe had an injury on November 22, 2020. In a game against the Washington Nationals, he accidentally tore and damaged his anterior cruciate ligament while passing the ball to a teammate.
He also suffered an injury to his posterior cruciate ligament and medial collateral ligament. However, he was successfully operated on December 2, 2020, and recovered well before training.
In a recent 34-31 win over the Kansas City Chiefs in the AFC North competition, Joe Burrow was hurt and limped off the game.
Nonetheless, it was in the game's dying minutes, and the Cincinnati Bengals managed to hold on to their lead and win the game. Burrow later reassured fans that it was nothing serious and he would be back in action in no time.
Joe Burrow's Family
His father is Jim Burrow, and his mother is Robin Burrow. His dad Jim is a retired football player who played in the Canadian Football League with an illustrious career spanning four decades and a college coach.
Joe Burrow also has two brothers who both had a stint at college football in Nebraska. They are called Dan and Jamie Burrow. Joe does not have any children yet.
Interestingly, Joe Burrow's uncle was a football player too, and his grandfather once played basketball, clearly showing that Joe comes from a lineage of athletes.
Does Joe Burrow Have Any Endorsements?
Burrow is reported to have several endorsement deals with various companies like Bose, Nike, and Fanatics. His contract with Fanatics is a multi-year one.
Sports enthusiast Darren Rovell once tweeted that the agreement between Joe Burrow and Fanatics would see an official signature from the athlete on a football cost a whopping 400 dollars.
On either a Cincinnati Bengals or LSU Tigers jersey, a signature by Joe Burrow would cost an even higher $600.
Joe once wore a customized draft shirt on the Draft Day with his 740-area code printed. Sports brand Nike designed the shirt for the athlete to test the market response before producing the shirt commercially. Almost a month after the Draft Day, Nike released copies of the draft shirt across its shops.
Does Joe Burrow Have a Social Media Presence?
The NFL superstar has a solid presence on social media with followers on both Instagram and Twitter.
On Instagram, Burrow has over 1.3 million followers and has posted more than 100 times. He uses Instagram to update his fans and followers on his daily activities.
For example, he posts about his career achievements, traveling experiences, product promotion, and memories with his girlfriend.
Apart from Instagram, he is also very popular on another social media platform, Twitter. His Twitter profile has a massive fanbase of over 500,000 followers.
Joe Burrow and the Heisman Trophy
After the great Billy Cannon, who won the Heisman Trophy in 1959, Joe Burrow was only the second LSU player to achieve that feat.
He became the third transfer player to win the prize (and the seventh in general), although he was the first to do so after the NCAA's graduate transfer rule was implemented.
Burrow had an outstanding season, making passes for 4,715 yards and 48 touchdowns while also rushing for 289 yards and three scores.
His completion rate was even more mind-blowing, standing at 77.9 percent, which is a record in the history of the Heisman competition.
The icing on the cake was leading the LSU Tigers Football to a first SEC title since 2011.
 

View this post on Instagram

 
Collegiate Years Achievements
As an LSU player, Joe Burrow won many awards and had achieved great accomplishments in his college career. Apart from the Heisman trophy, there are other notable awards he bagged.
Joe Burrow was awarded the winner of the Mr. Football Award in 2014. He also won the Walter Camp Award and the Maxwell Award. 2019 saw him bag some great awards too.
He won the Lombardi Award as well as the AP SEC Offensive Player of the Year in 2019. Other individual prizes that he has won in his college career include the AP College Football Player of the Year, Johnny Unitas Golden Arm Award, and the 2019 Fiesta Bowl Offensive MVP and Peach Bowl Offensive MVP.
Joe Burrow Foundation and Charity
Joe Burrow has been involved in various philanthropic activities. Way before he even put on an NFL jersey, Joe Burrow had already embarked on charitable efforts.
The Heisman Trophy-winning quarterback once made a stunning speech, bringing to attention Athens County residents' condition.
Athens was the place Joe grew and played as a quarterback in high school. The speech touched many people and attracted large-scale donations as a result of Joe Burrow's using his platform. It was the beginning of many charitable efforts for the NFL player.