Giveon: The Upbeat Journey of an R&B Star
Discover Giveon's story, the talented musician who has won over music fans worldwide. Join us as we explore the tale of this dedicated artist who has risen to stardom. 
This article covers his early life, upbringing, and mother's support. We'll look at his career milestones, from his debut single to his collaboration with Drake and his successful EPs. 
Learn about his personal life, including his relationship with Justine Skye and his net worth. 
Finally, please get to know Giveon's social media presence and how he connects with his growing fan base.
Giveon Early Life
Giveon, a talented musician, was born in Long Beach, California, on February 21, 1995. Raised by his single mother and two siblings, his passion for music became evident early in his life. 
As a child, he frequently entertained guests by singing at birthday parties, with his mother's unwavering support and belief in his potential.
Giveon went to Long Beach Polytechnic High School and enrolled in the music education program at the Grammy Museum to develop his musical abilities.
At that very moment, the iconic sound of Frank Sinatra reached his ears, profoundly shaping his determination to chase a future within the realm of music.
This background information sheds light on the formative years that shaped Giveon into the successful artist he is today.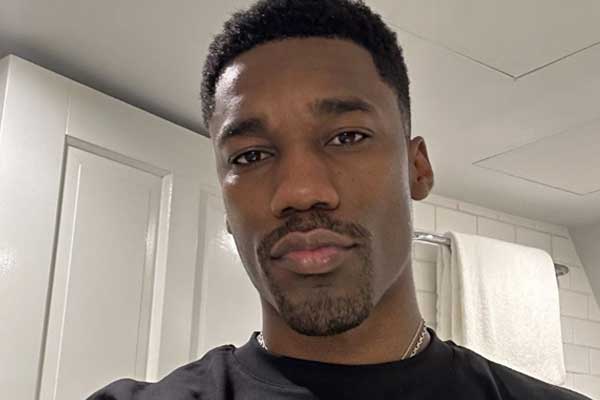 Giveon Career
In 2018, aspiring musician Giveon initially stepped towards his dream by releasing his debut single, "Garden Kisses." 
Although the song did not garner the anticipated response, Giveon remained determined and continued to pursue his passion. 
A year later, he returned with the track "Like I Want You," which gained him early recognition and popularity.
In February 2020, Giveon made waves by collaborating with Canadian rapper Drake on the song "Chicago Freestyle." Initially released on YouTube and SoundCloud, the track featured on Drake's mixtape "Dark Lane Demo Tapes" in May 2020. 
This inclusion led to an overwhelming response from listeners, and the song became a massive hit, securing the No. 14 spot on the Billboard Hot 100 chart.
Giveon's first EP, "Take Time," was released in March 2020, captivating audiences with his golden voice. 
The EP topped the Heatseekers Albums chart and received positive feedback from music critics. Furthermore, "Take Time" was nominated for Best R&B Album at the 2012 Grammy Awards.
On October 2, 2020, Giveon unveiled his EP, "When It's All Said and Done," which ascended to position 93 on the Billboard 200 chart.
The lead track, "Stuck On You," became a fan favorite, and Giveon even performed it live on the late-night talk show "Jimmy Kimmel Live!"
Subsequently, Giveon combined his first and second EPs to create the mixed-up album "When It's All Said and Done… Take Time." This compilation also features a new single titled "All to Me."
Giveon Girlfriend
Giveon and Justine Skye were in a romantic relationship for a few months, cherishing their time together. In December 2020, they traveled to Jamaica with close friends and family members.
Later, they were spotted in Brooklyn, heading back to their apartment after a two-hour intimate dinner date. Regrettably, the couple parted ways in 2021.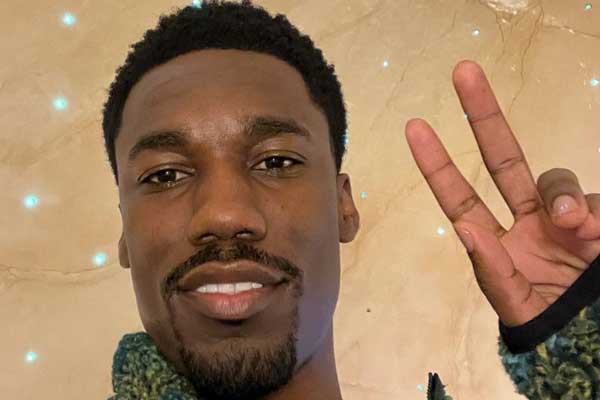 Giveon Net Worth
As of 2022, Giveon's net worth is estimated to be approximately $1.5 million, primarily amassed through his successful music career. 
With the potential for more hit projects, Giveon will likely see a further increase in his net worth.
Giveon Social Media Presence
Giveon maintains a solid social media presence across various platforms, connecting with fans and sharing updates about his life and career. 
On Instagram, he boasts an impressive 2.9 million followers, while his YouTube channel has attracted 2.76 million subscribers. 
Additionally, Giveon has a considerable following on Twitter, 431.7K followers, and on Facebook, 236K followers. These numbers reflect his growing popularity and widespread admiration for his music.
Conclusion
Giveon's journey showcases passion, dedication, and support from loved ones. 
His humble beginnings in Long Beach led to collaborations with top artists, building a successful career. 
With a thriving personal life and an expanding fan base, Giveon's story inspires aspiring musicians to persevere through challenges.