Brad Lea's Rise to Success: From High School Dropout to Millionaire Entrepreneur
Brad Lea is a successful entrepreneur and renowned sales expert who has significantly impacted the business world.
This blog post will give an in-depth analysis of Brad Lea's life and career, starting with his challenging early life, personal life, net worth, and impressive social media presence.
We will also explore the establishment of his innovative virtual training platform, LightSpeed VT, and his other business ventures, which include his popular podcast, Dropping Bombs, his books, and The Closer School.
Join us as we uncover the story of Brad Lea's journey to success and the lessons we can learn from his experiences.
Brad Lea Early Life
Brad Lea, born on November 9, 1969, in Cottage Grove, Oregon, experienced a challenging upbringing within a middle-class family of three siblings. 
After his parents' separation at the age of two, he encountered numerous obstacles in his early life. 
At 16, Brad discontinued his high school education and left his family home due to his father's insistence. 
Initially aspiring to be an actor, he struggled financially after six months of unemployment, eventually leaving him dispirited.
At 17, Brad took on a job with the Forest Service in Oregon. The work was physically demanding, but he quickly realized it wasn't for him and resigned the next day.
Brad then found an advertisement for a car sales position and tried it. He excelled in the role, becoming the top performer at the company.
He went on to sell vacuums and art, gaining valuable insights into human psychology that helped him understand what motivates people and how to close deals effectively.
Through his experiences in sales, Brad developed a passion for teaching others. He founded Lightspeed VT, a cutting-edge virtual training platform, and became a sought-after speaker and mentor.
Today, Brad is a successful entrepreneur and renowned sales expert, sharing his insights and strategies with businesses and individuals worldwide.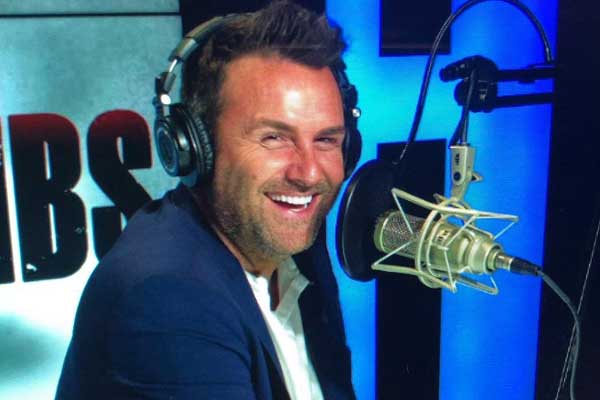 Brad Lea's Personal Life
Brad is a public figure whose personal life has been subject to media scrutiny. Brad has been married twice, with his first marriage and wife remaining undisclosed to the public.
During this union, they had three children but eventually divorced. Brad later found love again and married Melissa Renee Lea.
Together, they have three children, bringing the total count of Brad's offspring to six.
Establishing LightSpeed VT
Brad Lea's practical sales experience and teaching skills led to the creation of LightSpeed VT.
He utilized the Internet's potential to reach a wider audience and launched the tech startup in 1999, aiming to improve online learning.
Based in Las Vegas, Nevada, LightSpeed VT has gained global recognition for its innovative coaching system.
Brad's approach focuses on helping individuals and businesses enhance performance, increase sales, and optimize efficiency through an engaging online platform.
Today, LightSpeed VT holds a market value of over $25 million, highlighting Brad Lea's success in the business world.
He sought to overcome in-person instruction limitations by using the Internet during the peak of the tech bubble.
LightSpeed VT offers users a more effective learning experience than traditional corporate methods.
As the company grew, Brad became influential on social media, sharing motivational advice with his 750,000 Instagram followers and exploring other ways to share knowledge.
Brad Lea Additional Business Ventures
Brad Lea hosts a podcast, Dropping Bombs, for entrepreneurs seeking advice on starting or growing their businesses.
The podcast covers leadership, marketing, and real estate, featuring expert guests. He also has a YouTube channel, BRAD LEA TV, with over 150,000 subscribers.
As an author, Brad wrote "The Real Deal" and "The Hard Way," offering life lessons and principles for success.
Brad's podcast series, Dropping Bombs, is available on platforms like Audible and Apple, providing another income stream.
Brad runs The Closer School, an online platform with sales courses. His reputation as an entrepreneur attracts many students to these courses. 
Additionally, he is an investor, diversifying his income sources. While most of his earnings come from LightSpeed VT, Brad also profits from The Closer School courses, book sales, podcasts, and his YouTube channel. 
His various ventures contribute to an estimated wealth of around $30 million.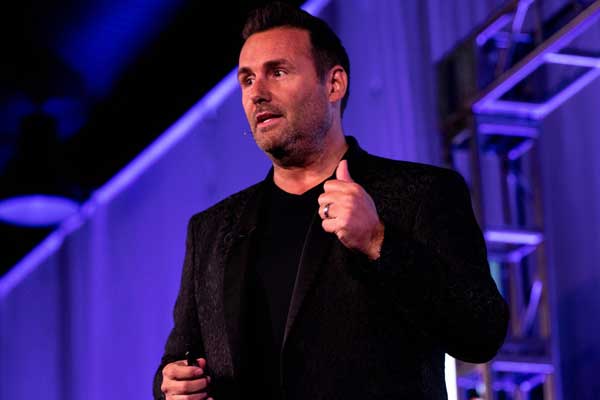 Brad Lea's Net Worth
Brad Lea's net worth is estimated at $8 million. As the founder of the tech company LightSpeed VT, a public speaker, writer, and angel investor, he has achieved significant success.
With LightSpeed VT valued at over $25 million, it is his primary source of income. Brad has also been featured in well-known publications such as Forbes, Entrepreneur Inc., The New York Times, and High Rise Life.
Besides his entrepreneurial ventures, Lea has expanded his online presence as a thought leader by developing a podcast, writing books, and creating courses.
Brad Lea's Social Media Presence
Brad Lea maintains a considerable social media presence across various platforms, with his total following surpassing 1.6 million followers.
On Facebook, he has garnered 341,000 followers; on Instagram, his following has reached 966,000.
His YouTube channel has attracted 196,000 subscribers, and he has 102,600 followers on Twitter.
Brad also has an active LinkedIn account to connect with industry professionals.
Though he does not have a Wikipedia page, his extensive reach across social media platforms allows him to share valuable content and insights with a diverse audience.
Conclusion
Brad Lea's remarkable journey from humble beginnings to becoming a sales expert, entrepreneur, and LightSpeed VT creator demonstrates the power of resilience and determination.
His innovative approach to sales training and commitment to sharing his knowledge with others has significantly impacted the business world.
As we continue to follow Brad's successful career, we can learn invaluable lessons and adopt strategies that may empower our personal and professional growth.