Victor Vescovo: The First Person to Reach Ocean Bottom, Scale Everest and Venture into Space
Victor Vescovo, a distinguished deep-sea explorer and adventurer, is projected to achieve a net worth of $10 million by 2023. He is widely recognized for his pioneering 2018-2019 Five Deeps Expedition.
Following his retirement from the U.S. Navy, Vescovo transitioned from his role as a submarine commander to co-founder and managing partner of the private equity firm Insight Equity Holdings.
Vescovo has embraced extreme highs and lows throughout his life, scaling the world's highest peaks and plunging into the ocean's deepest trenches.
Who is Victor Vescovo?
Victor Vescovo, a multifaceted American private equity investor, is renowned for his diverse accomplishments. 
As a retired naval officer, space tourist, and underwater explorer, Vescovo has significantly contributed to numerous fields. 
He founded Insight Equity Holdings and served as its managing partner.
In addition to his business endeavors, Vescovo has achieved the prestigious Explorers Grand Slam, which involved visiting the North and South Poles and scaling the world's seven tallest mountains.
His adventurous spirit persisted as he embarked on the Five Deeps Expedition from 2018 to 2019, during which he explored the lowest points of Earth's five oceans.
Victor Vescovo Early Life & Education
Born on February 10, 1966, in Dallas, Texas, Victor Vescovo was a St. Mark's School of Texas student. 
He pursued higher education, obtaining a B.A. in Economics and Political Science from Stanford University and an M.S. in Defense and Arms Control Studies (Political Science) from M.I.T. 
Lastly, he graduated as a Baker Scholar with an M.B.A. from the prestigious Harvard Business School.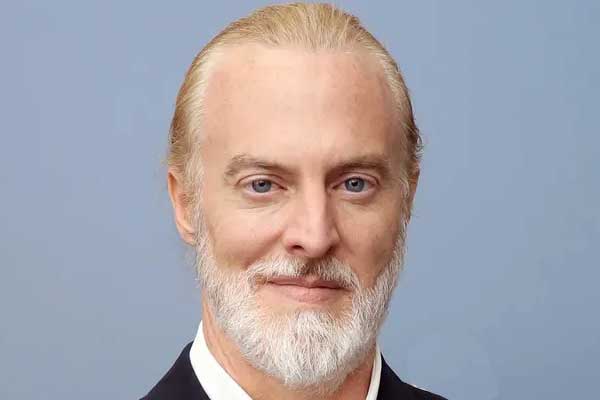 Victor Vescovo Career
Commander Vescovo served as an intelligence officer in the U.S. Navy Reserve for 20 years before retiring in 2013. 
He led the Five Deeps Expedition in 2018, reaching the deepest points of the five oceans by September 2019. 
The team collected biological samples, confirmed depths, and discovered new marine species and plastic waste. 
Vescovo piloted the D.S.V. Limiting Factor, a $50 million submarine that set world records in the Atlantic, Southern, and Indian Oceans. 
The expedition also explored Horizon Deep, Sirena Deep, and Diamantina Fracture Zone.
From Ocean Depths to Outer Space: Victor Vescovo's Unprecedented Adventure
Victor Vescovo, a distinguished deep-sea explorer, is set to embark on the New Shepard 21 mission, becoming the first person to reach the ocean's bottom, climb Mount Everest, and venture into space. 
Despite this thrilling space mission, Vescovo remains dedicated to ocean exploration, with dives planned at Challenger Deep and various trenches. 
The primary challenge in deep-sea exploration is bureaucratic red tape hindering submersible dive permits.
Venturing Into the Unknown: A Daring Deep Ocean Expedition
The deep ocean expedition team, led by the ambitious ex-naval commander and multi-millionaire investor Victor Vescovo, embarks on an unprecedented year-long mission to uncover the mysteries of the uncharted depths of the five oceans. 
Utilizing cutting-edge technology and a prototype submersible, the team faces daunting obstacles and fine-tunes their equipment for their ultimate goal. The world eagerly awaits the secrets these ocean depths may reveal.
Victor Vescovo Achievements
Victor Vescovo is a record-breaking explorer with numerous achievements, including the highest vertical climber recognized by Guinness World Records. 
He completed the Explorers Grand Slam (Last Degree) by climbing the highest mountains on each continent and skiing the Last Degree of Latitude at the North and South Poles. 
Vescovo reached the bottom of several deep ocean trenches and set records for diving the Challenger Deep multiple times.
In 2020, Vescovo conducted an expedition to study the three "pools" of Challenger Deep, escorting individuals like a former astronaut and NOAA Administrator Kathryn Sullivan to the ultimate depth. 
Vescovo completed eight Challenger Deep dives by 2020, including the deepest dive in history on April 28, 2019.
Victor Vescovo's Journey Beyond the Depths
Victor Vescovo's passion for exploring the uncharted depths of the world's oceans is not driven by a desire for fame or celebrity. 
His following goals include diving to the deepest point in the Red Sea and exploring WWII wrecks like the U.S.S. Indianapolis and the U.S.S. Johnston. 
Vescovo's dedication to expanding human knowledge and understanding of the world's oceans is evident in his ambition to map the entire Mariana Trench and discover new flora and fauna.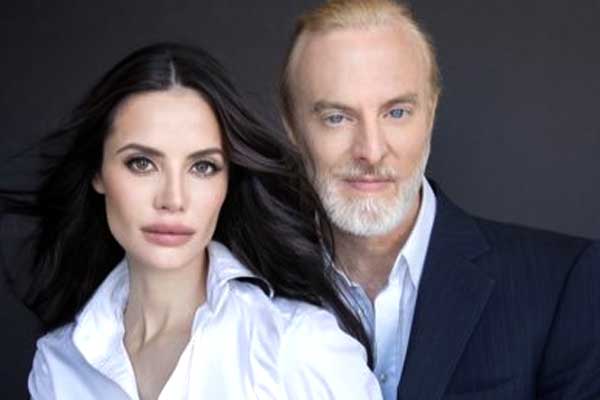 Victor Vescovo Personal Life
Victor Vescovo is known to keep his personal life away from the public. He has not married nor had children, and his most profound relationship ended abruptly when he was called for duty after the 9/11 attacks.
Currently, he shares a loving bond with Monika, his partner of eight years, whom he initially hesitated to approach. Their connection blossomed thanks to her unique Albanian accent.
Throughout his life, Vescovo has faced loss and adversity. The death of his parents, his sister's heartbreaking suicide due to her battle with depression, and a near-death experience at the age of three continue to shape him.
The childhood accident left him with lasting injuries, including a fractured skull, broken jaw, hand, and ribs. Despite his numerous achievements, unexpected challenges persist.
Victor Vescovo Net Worth
Victor Vescovo is a deep-sea explorer, mountain climber, and entrepreneur with a net worth of $10 million. 
He has built a successful career as a co-founder and managing partner at Insight Equity Holdings. Vescovo's net worth is projected to reach $10 million by 2023.
Victor Vescovo Social Media Presence
Victor Vescovo has a social media presence on Twitter, with 13.4K followers. He provides updates on his expeditions, collaborations, and other explorations. 
Vescovo also has a LinkedIn account sharing his professional achievements and insights into his business ventures. 
Despite his fame, he maintains a modest social media presence, balancing his privacy with sharing his work and inspiring others.