Morgan Hipworth Net Worth: Early life, Entrepreneurial Journey, Achievements and personal life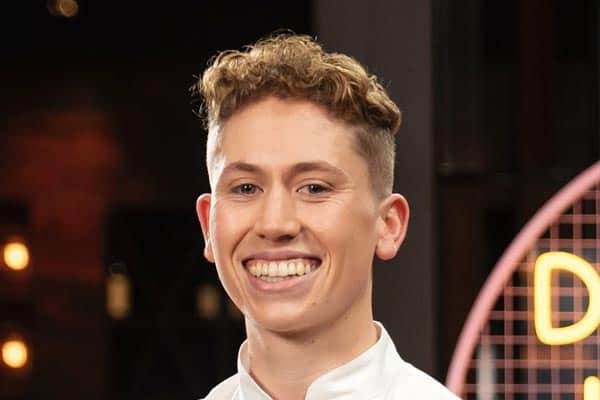 Young and budding entrepreneur Morgan Hipworth knows the way to people's hearts.
The Australian entrepreneur is the founder of the famous Bistro Morgan doughnut Shop. All lovers of pastries and doughnuts who've tasted Bistros doughnuts swear by them.
Morgan Hipworth Net Worth
Morgan Hipworth Net Worth is estimated at $1.5 million as of 2021. When he appeared on Shark tank, his business was valued at $1 Million. He was seeking $200,000 in exchange for 20% equity in his business. He now makes nearly $500,000 annually.
What was Morgan Hipworth's Early life like?
Morgan Hipworth was born on February 21, 2001, in Melbourne, Victoria, Australia. From as early as age 7, Morgan knew he wanted to be a chef someday.
He would spend His time watching Masterchef on TV, and his interest in cooking and baking grew even more.
He would set up the dining room table at home as a restaurant on the weekends. He called it the Bistro Morgan( This would later become the name for his business).
He would treat his family and friends to a three-course meal. The more he cooked for his family, the better he got. He graduated to trying more complicated recipes and got even better with time.
He went to school at Caulfield Grammar School, where he chose VCE subjects that fit his plans to study during school hours and work on weekends and after school hours.
He credits his school and teachers for accommodating and supporting his drive to build his own business.
Morgan Hipworth's Entrepreneurial Journey?
Morgan started his entrepreneurial journey at age 13 by supplying homemade treats- cookies, friands, tarts, muffins, and doughnuts to local restaurants in Melbourne.
The more his business grew, and his suppliers increased, Morgan had a mind to open up his business.
At 16, he saved up enough money from selling doughnuts to cafes to open his permanent store.
Bistro Morgan Net Worth
He started the Bistro Morgan Bakehouse- an artisan bakery in 2016. The Bistro Morgan has had so much success since it was opened and has grown to become a million-dollar business.
Morgan has since employed full-time professional bakers and even personally trained a few others. He has also employed some form of house casuals who assist in the day-to-day operations at the shop.
The Bakehouse has diversified to selling pastries and doughnuts and serving breakfast, lunch, brunch, and many other treats.
His entrepreneurial spirit and accomplishments have granted him a feature on several media platforms. He has featured on; The Today's Show, Shark Tank Australia, and Vice.
 

View this post on Instagram

 
Morgan Hipworth's Personal Life and body measurements
As far as we all know, Morgan is not married and is very much single. He is more focused on career development and building his empire. However, it is rumored that he has been in a few relationships before.
He maintains a close personal relationship with his family despite his success. His family is very supportive of him, and his dad even helped him determine the value of his company during his time at Shark Tank Australia.
Morgan stands at 5 feet 9 inches.
Angela Macuga Net Worth: Bio, Age, Children, and Philanthropist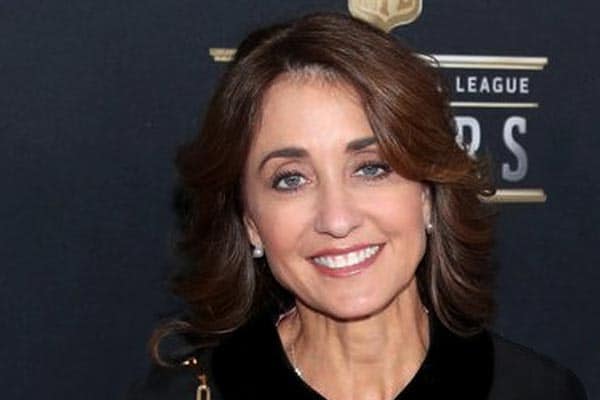 Angela Macuga is an American philanthropist and member of MADD. She is also a wife, mother, grandmother, and entrepreneur.
After the death of her first husband, she founded Mothers Against Drunk Driving (MADD) to raise awareness about the dangers of drinking and driving.
As a member of MADD for many years, she has helped enact over 1/3rd of all state laws against drunk driving in America today.
What is Angela Macuga Net Worth?
If Angela Macuga's net worth is anything to go by, then it can be said that she is a wealthy woman.
According to Celebrity Net Worth, Angela Macuga's net worth is $1.5 million, but this figure could not be exact as it is difficult to get an exact value for her wealth.
Angela Macuga has made her money through various business ventures and her work with MADD. Her great social media following has also helped her amass a considerable fortune.
Angela Macuga Biography
Angela Macuga was born on 14th March 1968 in Georgia, United States. Angela Macuga is 53 years old.
Angela Macuga is known to be an American philanthropist and a member of MADD. Before that, she was also a wife, mother, grandmother, and entrepreneur.
She was very young when her father passed away, which led her to become very close with her mother at a young age. Her family moved to California.
She attended the University of South Carolina, where she earned a degree in sales and marketing.
Angela Macuga was part of the Graphics Solution Group but left her job once she married Arthur Blank but they divorced.
Angela Macuga is also a mother of three children from her marriage to her first husband, who died in a road accident due to driving under the influence of alcohol.
Angela Macuga Height, Weight, and Body Measurements
Angela Macuga is not one of those celebrities who keep their body measurements under wraps. She has been quite open about her weight and height.
Angela Macuga is known to have 5 feet 7 inches, and she weighs 66 kg. Her body measurements are not well known.
Angela Macuga is not overweight, and most of her weight is muscle. She has blond hair and brown eyes.
Angela Macuga Social Media Presence
Angela Macuga is one of those celebrities with a very active social media presence. She has thousands of followers on Facebook and Twitter. Her account on both these social media networks is verified.
This shows that she is the actual owner of these accounts and not some imposter.
She regularly puts up updates about what's going on in her life on her Facebook page. She also shares photos and videos with her followers.
She mostly retweets posts about anti-drunk driving campaigns and other important news stories on Twitter.
Conclusion
Angela Macuga is a popular personality. She has her own Wikipedia page, and various other websites have mentioned her on their pages.
Angela Macuga's work for MADD has helped many people get justice if they encounter such cases with anyone around them.
She continues to do great work, and we hope that she will continue to spread awareness about this important issue of drunk driving.