Kyle Berkshire: Career, Net Worth, and Love Life Explained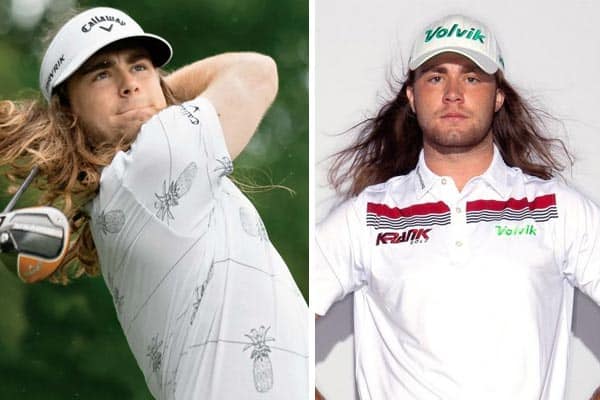 Who is Kyle Berkshire?
Kyle Berkshire, born in November of 1996, is a competitive long drive golfer. At 25 years old in 2021, Kyle has already won the World Long Drive Championship twice, once in 2019 and once in 2021. His most recent victory solidifies him as the greatest long-distance golfer in the world.
Kyle Berkshire Net Worth
Although it is difficult to precisely evaluate Kyle's net worth and earnings, most estimates place him at approximately 2.3 million dollars. As a professional golfer, he makes money from participating in tournaments, partnering with sponsors, and working in sports programming in media.
He also has a robust social media profile that contributes to his earnings as well (some estimates place his annual YouTube earnings at $40,000).
How Did Kyle Get Into Professional Golfing?
The World Long Drive champion started golfing shortly after he learned how to walk as a toddler. His father, Bill, was influential in his love for the game.
In addition to his father, Berkshire attributes his success to his 40% hearing impairment. This hindrance made him enjoy the feeling in his hands of hitting golf balls more than he might have otherwise.
Kyle continued to golf at Archbishop Spalding High School and later at the University of North Texas.
Does Kyle Have A Presence On Social Media?
As of December 2021, Kyle has public YouTube, TikTok, Instagram, and Twitter pages. On all of these sites, he posts videos that showcase beautiful golf courses, his powerful swing, and commentary on the sport in general.
His most popular platform is Instagram where he enjoys 393k followers. In second place is his TikTok account which has 197k followers.
Does Berkshire Have A Romantic Partner?
Unfortunately for all of his curious fans around the world, Kyle has kept his romantic life private. While some sources claim that he is currently single, there does not seem to be any evidence of his relationship status, single or otherwise.
Is Kyle's Personal Life Interesting?
Kyle was born in the state of Maryland in 1996 and currently lives in the state of Florida, in Orlando. His father's name is Bill and little is known about his mother.
He earned a scholarship to play at North Texas University when he was 18 years old, and his mentor Bernie Najar convinced him to focus on long drive competitions as opposed to traditional golf.
What Does The Pro Golfer Look Like?
Kyle reported on his website in 2019 a height of 6 feet and 3 inches and a weight of 215 pounds.
His signature look is his long, flowing brown hair that reaches past his shoulders. Kyle prefers to wear light-colored polo shirts while he is competing.
4 Things You Might Not Know About Kyle
First, Kyle's golf ball speeds exceed 230 mph.
Second, he regularly participates in benefit tournaments that help charities.
Third, Kyle is sponsored by Cobra Golf Inc., a leading manufacturer of golf products.
Finally, Kyle's zodiac sign is Scorpio.
Paige Spiranac: World's Hottest Golfer, Bio, Net Worth, and Husband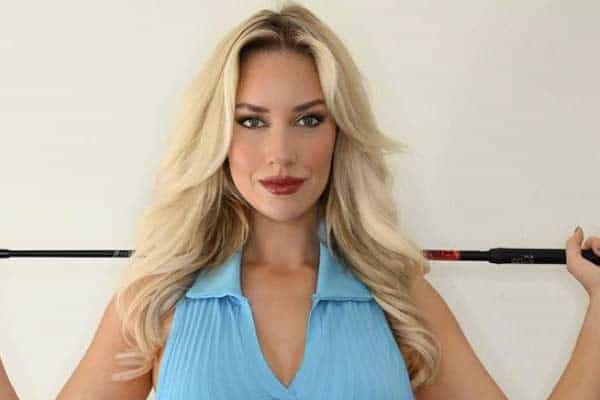 Paige Spiranac: Became World's Hottest Golfer After Growing Up Bullied by Meangirls
Today, Paige Spiranac is widely recognized as the "World's Hottest Golfer." She boasts over 3.2 million followers on Instagram (that's more than Tiger Woods!) and over 260,000 subscribers on YouTube.
She has also appeared in Sports Illustrated's iconic swimsuit issue and has been featured in Golf Digest.
Yet, despite all of the success she has enjoyed as an adult, can you believe the beautiful Ms. Spiranac grew up bullied by her peers?
Seeing her images today, I know it's hard to believe. But, it's true.
Fast Facts About Paige Spiranac
Full Name: Paige Renee Spiranac
Birthdate: March 26, 1993
Birthplace: Wheat Ridge, Colorado
Hometown: Monument, Colorado/Scottsdale, Arizona
College: University of Arizona/San Diego State University
Professional Sports: Former Catus Tour Pro
Current Job: Social Media Influencer/Golf Digest Columnist
Paige Spiranac's Measurements
Height: 5'6″ (68cm)
Weight: 121 lbs. (55kg)
Bra Size: 34DD
Measurements: 36-25-35
Paige Spiranac Net Worth
Paige Spiranac is worth approximately $3 million. Not only does she have brand deals with Parsons Xtreme Golf, 18 Birdies, Mizzen + Main, and Phillip Stein Watches, but also she earns an estimated $14,000 per post across her various social media accounts.
Paige Spiranac Biography
Early Life
Paige Spiranac was born to Croatian-descent parents Dan and Annette Spiranac. Her father was a member of the University of Pittsburgh's 1976 national champion football team (playing with future NFL superstar Tony Dorsett), while her mother was a professional ballet dancer. She also has an older sister named Lexie, who earned a track scholarship to Stanford University.
Spiranac was born in Wheat Ridge, Colorado, but grew up in nearby Monument, Colorado. She was such a talented child gymnast that she jumped from level six to Elites, a stunning achievement in the gymnastics world.
Her quick rise earned Spiranac an invitation to the famed Karoli Ranch, but she struggled to fit in with her peers.
A scalp condition caused her to lose her hair and adopt an odd bowl cut, causing the other gymnasts to tease and harass her. A kneecap injury soon followed, which ended her dreams of becoming an Olympic gymnast.
Childhood Bullying
Spiranac's haircut, which she adopted to minimize her hair loss, frequently made people mistake her for a boy. She also had severe asthma that caused her parents to forbid her from visiting houses where people had pets.
She refused to go to sleepovers with her friends because her parents would often check in on her to ensure she wasn't having an asthma attack. Spiranac told Golf.com, "I was this weird kid with a bunch of problems, and they all shunned me."
"I would sit down at a table, and every other kid would stand up and move. At recess, one of their favorite games was to throw rocks at me. It was like in a movie, except that was my life."
After finishing sixth grade, Paige's parents decided to homeschool her.
However, Spiranac's life wasn't smooth sailing after getting away from her school bullies. She threw herself into gymnastics, sometimes training up to seven hours a day.
The stress caused by such hard training contributed to her knee injury. Two broken kneecaps forced Paige to quit gymnastics.
 

View this post on Instagram

 
Switch to Golf
Spiranac later told Golf.com, "Being an athlete was so important to my self-identity that even at that age, I knew I needed to find another sport quickly."
Paige's aunt, a professional tennis player, suggested her niece take up the game. However, Spiranac wasn't thrilled with the idea. Instead, Paige's father wanted her to try golf.
She found that the game was a great fit. Paige quickly committed to becoming a professional golf player.
Paige Spiranac Golf Career
Junior Golf
Spiranac played junior golf in her home state of Colorado, earning a top-20 ranking. She ranked no. 5 among college recruits in 2011, and she won an athletic scholarship to the University of Arizona.
College Golf
Paige only played in three tournaments as a college freshman in the 2011-12 season. Her best score was 73, and she decided to transfer to San Diego State.
Spiranac thrived in California. During the 2012-13 season, she earned a First-Team All-Mountain West nod. Though she slid to Second-Team All-Mountain West in her junior year, Paige helped her team win their first Mountain West Conference Championship in school history during her senior year.
In July of 2015, Spiranac also won the Colorado Women's Match Play Championship. She defeated Brittany Fan in the title match.
Professional Golf
Paige got her first taste of professional golf when the Dubai Ladies Masters (Ladies European Tour) invited her to be a guest starter in 2015. Though Spiranac had yet to play professional golf, her social media presence had turned her into a well-known figure in the golf world.
In 2016, Paige Spiranac joined the developmental Cactus Tour with hopes of eventually earning an LPGA (Ladies Professional Golf Association) card. In her third tournament, she won the title at Scottsdale's Orange Tree Country Club. It was her first (and only) professional win.
Spiranac won a total of $8,010 in her only season on the Cactus Tour.
Paige competed in the LPGA Qualifying Tournament in the fall of 2016, but she failed to earn her card.
Paige Spiranac Social Media Stardom
The Smoke Show
Calling herself the "OG Insta golf girl," Spiranac's rise to social media stardom began when she posted videos of her pulling off trick shots on Instagram.
Web site TotalFratMove.com proclaimed, "The Whole World is About to Fall in Love With Paige Renee, the Smoke Show Glfer from SDSU."
They were right.
She quickly gained thousands of followers, got an endorsement deal with Callaway Golf, and an invite to play in the Dubai Ladies Masters. Though Paige was mocked for her social media starlet status and low finish (101 out of 107) in the tournament, her social media presence continued to grow.
Fun and Playful Photos
Though she is a talented golfer, she doesn't take herself too seriously on her many social media channels. Instead, she emphasizes the fun side of golf. She uses playful and flirty poses that help her relate to her followers. And, yes, she draws attention because she's sexy.
Unfortunately, Spiranac's fun-loving ways have led to criticism that she is sexualizing golf.
Paige has posted over 145 instructional videos about golf techniques, fitness, and performing trick shots. She has over 3.2 million followers on Instagram, nearly 500,000 on Twitter, and 260,000 subscribers on YouTube.
She has a TikTok account, multiple branding deals, and sells her merchandise online. Anyone who earns $14,000 a post is a bonafide social media star.
 

View this post on Instagram

 
Low Neckline Controversy
In 2017, the LPGA banned "plunging" necklines, leggings, and short skirts. To many of her followers on social media, the dress code change seemed aimed at Spiranac.
Spiranac blasted the LPGA's new policy in a scathing article published by Fortune. Paige pointed out that LPGA players had become increasingly athletic, so it followed that they would want more functional clothing than knee-length skirts and thick polo shirts.
She also pointed out the LPGA failed to define the term "plunging neckline." She accused the LPGA of maintaining outdated stereotypes by connecting a woman's morals to her clothes.
Paige concluded her Fortune article with, "In the age of millennials, women's rights, and female empowerment, I hope my voice helps to encourage the next generation of great female athletes and golfers to possibly stop social injustices and prejudices from creeping into the game that I fell in love with at such a young age."
Paige Spiranac Trolling Critics With Towels
Her infamous towels are probably the most popular merchandise she sells through her social media channels.
Paige is clearly taunting critics who attacked her for sexualizing golf by printing sexy poses on the towels she sells online.
After being told that a sexy, cleavage-baring photo of her wearing a green jacket prevented people from taking women's golf seriously, Spiranac printed the image on towels that became an instant internet hit.
She has also sold sexy Christmas towels, Ryder Cup towels, and towels named for the famous Amen Corner at Augusta National.
Paige Spiranac Workout Videos
Another hot commodity on Paige Spiranac's channels is her workout videos. She posted a series of exercises on Golfdigest.com designed to address every facet of golf fitness. Spiranac's workouts emphasize routines requiring minimal equipment.
Paige Spiranac's Husband
Sadly for her many social media admirers, Paige Sprianac is married to Steven Tinoco, a personal trainer and former minor-league baseball player. The two got engaged in 2016 and married in 2018.
Maria Verchenova Net Worth: Early Life, Career, Husband and Social Life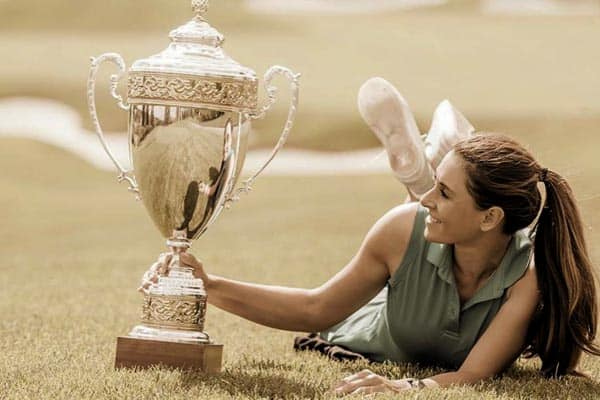 Maria Verchenova is a Russian and a professional golf player. She was born on March 27, 1986, and her parents are Galina Verchenova and Vitaly Verchenoiva.
During her childhood, she attended Moscow Ballet School and also joined golf clubs to play the sport.
After her college education, she graduated from the Russian State University of Physical Culture, Sports, and Tourism.
Aria Verchenova Net Worth
Maria Verchenova's net worth is estimated to be $1 Million – $5 Million. Maria earns her salary from golfing. She is one of the richest golfers and among the most popular ones. Maria's net worth has been growing significantly in the last couple of years.
Aria Verchenova Height and Weight
Maria Verchenova's height is 5 Ft 9 and 64 kg. Most things about her are unknown, including her body measurements, etc.
Maria Verchenova Husband
Maria Verchenova is married to Valeriy Balikoev. There are no records describing her past relationships.
She was married to her husband in 2012 after meeting at the Moscow City Golf Club.
In May 2012, she met her husband, who was her coach, and this was where their love started blossoming until they got married.
Maria Verchenova gave birth to her daughter on September 18, 2012, and they have been together as a family until now.
 

View this post on Instagram

 
Maria Verchenova Career and Early Life
Maria started playing golf at the early age of 12 years, and her interest in the sport sparked as she accompanied her father on a visit to the Czech Republic.
During this time, a club mentor asked her to pull up the place after returning to Moscow, and after that, she gained some interest in golf.
Since Russia didn't have enough support for young golfers, Maria did not get a good chance to showcase her golfing talent initially.
However, since she had a significant interest in the sport, she started practicing golf at Moscow Golf Club, which saw her win the 2004 Russian Amateur Championship at the tender age of 18 years, although she needed proper backing.
Later on, in 2006, she garnered her second success still from the Russian Amateur Championship.
In the first season on the woman's pro circuit, Maria made 418,000, which became the beginning of her breakthrough. Following the next few years, she competed in various championships and won in most of them.
Maria Verchenova Social Life
Maria Verchenova has an official Twitter account with a massive following. She shares her experiences with her followers on Twitter, and she is gaining more popularity as a golfer on Twitter these days.
However, she is not very active on Twitter and seems like she loves maintaining a quiet life. Even her marriage ceremony was done privately, with the media having no details about it.
Maria is also an active social media personality on her Facebook and Instagram accounts. She has more than 36.6k followers on Facebook and 29.6k followers on Instagram.
 

View this post on Instagram

 
Is Maria Verchenova Involved in Any Controversy?
Maria Verchenova has never been mentioned in any controversial story at any given time in her career. She has successfully maintained a good public image for herself throughout her career.
Maria Verchenova is only 35 years old and has become an inspiration to many people, which gives her fans and the world a reason to love and follow golf.
Lucy Robson Net Worth: Bio, Golf Career, and Rumors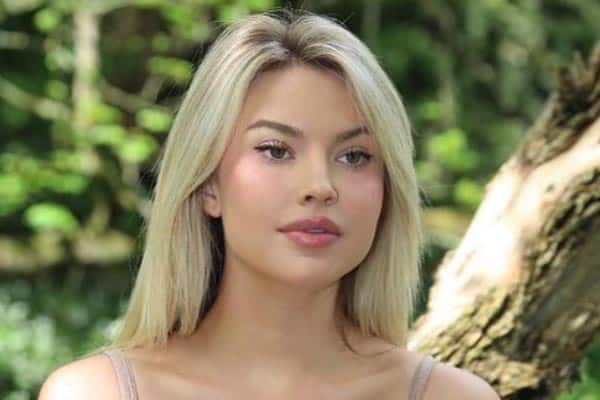 Lucy's journey to riches began when she was born in London on March 10, 1995. Played golf and tennis at an early age.
She is one of the richest golfers in the world. On one side, she has an estimated net worth of $4 Million.
By 20, she had won 38 major tournaments, making her one of the best professional golfers ever.
Lucy Robson Net Worth & Career in Golf
Lucy Robson's Net Worth is $4 Million at this time. In addition, her victories in various tournaments have made her one of the highest-paid golf players.
She began her professional golf career at the age of 5 with her grandfather and family members.
In 2008, Lucy won the Great Surrey Junior Open, where he got $600 in prize money. When she was 13 years old, she won the European Ladies' Amateur Championship.
This victory made her very popular in the world of golf and helped her get an endorsement contract.
Lucy Robson is based in the United States, where she spends a lot of time in tournaments. She has won 38 major tournaments to date, making her one of the best professional golfers ever.
She has been one of the highest-paid golfers in the world, according to many media reports. Lucy has won 18 tournaments on the LPGA Tour and 13 majors on the Solheim Cup as a professional golfer.
She also has approximately 18 endorsement deals with companies, brands, and campaigns.
She is currently a member of the prestigious World Golf Hall of Fame, alongside Nicklaus and Woods.
Lucy Robson Early life
Lucy Robson was born on March 10, 1995, in London, England. Her mother's name was Jane Robson, and his father, Nick Robson. Lucy Robson's age is 26.
Most of her family members, including her parents and siblings, are active in professional golf. Her father, Nick, is a former professional golfer who won two major tournaments.
Her sister Romain Robson is also a successful golf player. She has an older brother named Peter Robson.
She was raised in Surrey as a child, where she was also educated at Heathside School. As a child, she showed great interest and talent for golf.
 

View this post on Instagram

 
Lucy Robson Personal Life
she has been keeping her personal and love life private recently. She is mostly seen in different golf tournaments around the world.
In November 2016, she confirmed that she had undergone surgery for breast cancer. She had this surgery on the same day and denied rumors that she had cancer on her other breast.
Lucy Robson is currently single. She had never revealed her full name, when she was born, or where she was raised and educated.
She considers herself a private person who likes to keep her personal life normal and private.
Conclusion
Lucy Robson is one of the most successful and highest-paid golfers globally. She has a net worth of $4 Million.
Her revenue is largely from her golf career and endorsement deals. She is one of the richest female golfers so far. We hope Lucy Robson will continue to make new records in her professional life.