Evan Hafer: Brewing Success – How a Military Veteran Built a Coffee Empire
Are you seeking inspiration to chase your dreams and find success? Discover the remarkable journey of Evan Hafer, the mastermind behind the Black Rifle Coffee Company. 
Evan transformed his passion for coffee and his dedication to serving others into a flourishing enterprise, motivating countless individuals to uncover their passions and strive for greatness. 
This blog post will delve into Evan's life and achievements, tracing his path from humble beginnings to his current standing as a trailblazer in the coffee industry.
We will explore the story of a military veteran who brewed his way to success, carving out an empire in coffee.
Evan Hafer Early Life
From his early years, Evan Hafer developed an unwavering love for coffee. Born in 1977, this 45-year-old entrepreneur's idyllic childhood on an Idaho farm nurtured his appreciation for the beverage that would later shape his destiny.
Evan's fondness for coffee became even more profound during his time in the military. Evan took it upon himself to bring coffee beans on deployments, sharing them with fellow soldiers. 
Hailing from a family of loggers, Evan's upbringing in the close-knit, rural community of northern Idaho—marked by two mills and a modest population of around 800 residents—instilled in him the values of perseverance and camaraderie that he carries into his entrepreneurial pursuits.
Evan Hafer Career
Evan's military background is nothing short of impressive. He served as a Green Beret, Special CIA contractor, Air Force Staff Sergeant, and Army Ranger. 
But his love for coffee led him to start Black Rifle Coffee, which provides premium roast-to-order coffee. 
Since its launch, Black Rifle Coffee has seen massive success since its launch, with over 100,000 subscribers and distribution across 1,700 retail locations. 
The company's gross income reached $80 million in 2019!
And here's the best part: Black Rifle Coffee Company is the largest veteran-owned coffee roaster in the US. 
Evan is committed to hiring veterans to support their transition from military to civilian life. 
The company has pledged to hire 10,000 US veterans as it grows and currently has around 550 employees who once served in the armed forces.
Evan Hafer's Personal Life
Evan is more than just a coffee industry leader. He's also a family man, married to Kate Hafer, and a proud father of two daughters. 
Although their family life is private, Evan and his family enjoy outdoor activities like archery and hiking.
Evan also supports various causes, including sponsoring USA Archery and raising donations for outdoor sports and the veteran community.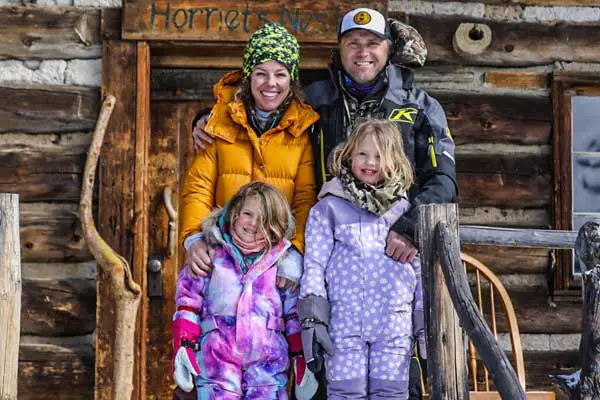 Evan Hafer's Net Worth
With Black Rifle Coffee Company's success, it's no surprise that Evan Hafer's net worth is estimated at $15 million. 
But that's not all – the company aims to achieve a revenue target of $500 million in 2023, so Evan's net worth has the potential to grow even more.
Evan Hafer's Social Media Presence
Evan Hafer and Black Rifle Coffee Company have successfully established a robust social media presence, utilizing popular platforms such as Instagram, Twitter, Facebook, and YouTube to connect with their audience, provide regular updates, and showcase their unwavering commitment to supporting veterans and outdoor sports enthusiasts. 
Evan Hafer's online reach is impressive, with over 236,000 followers on Instagram, 8600 on Facebook, and 63,700 on Twitter. 
Meanwhile, Black Rifle Coffee Company commands the attention of a massive community, boasting over 1.8 million followers on both Instagram and Facebook, 237,700 followers on Twitter, and 1.05 million subscribers on YouTube. 
Through their social media channels, Evan Hafer and Black Rifle Coffee Company continue to inspire and engage their audience, sharing their passion for coffee and service to others while championing the cause of veterans and outdoor sports.
Conclusion
Evan Hafer is a true inspiration, showing us the importance of pursuing our passions and working hard towards our goals. 
He's a successful entrepreneur, a dedicated family man, and a supporter of veteran causes. 
So, if you're looking for inspiration to achieve success, remember Evan's story and the power of passion, determination, and resilience.